This week for Time Travel Tuesday are wonderful host Annie has this to say.
This week, Annie says: "We've all had them... the worst haircut or hair mistake ever! It didn't just go away either... Travel back to that tragic day that your hair went wrong. What happened? How did you deal with the problem... did it take a long time to work it out or grow it out?"

Well growing up in the 80's looking back most hair styles look like haircut mistakes LOL and I had a ton of perms.. most of them were ok.. the two bad perms that sticks out in my mind was the perm I got between Christmas 1991 and New Years 1992
That perm was just wild WILD.. a mile high also.. It took about 4 months to look normal. I stopped thinking of that perm as a bad perm and started thinking of it as the best perm i ever had.. even if it took about 6 months LOL..
This was taken on New years day 1992... I'm the one with the REALLY bad hair LOL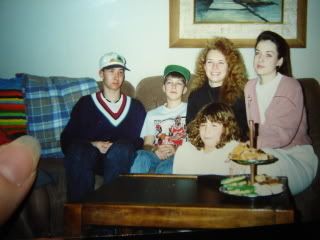 Then the summer of 1992 the perm wasn't that bad. This was the summer I worked at the church camp.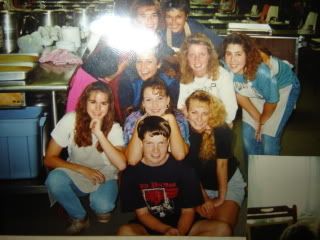 I was at the bottom right
This next one I'm still on the right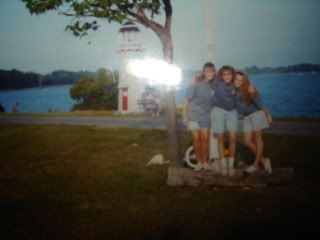 This next one I'm 2nd from the right.. I'll have to tell the story of the next two pictures on a different day.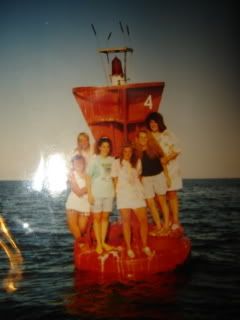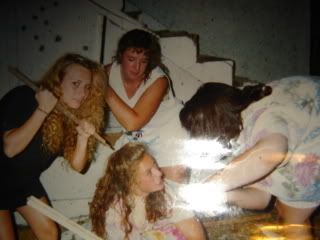 This last one I'm on the left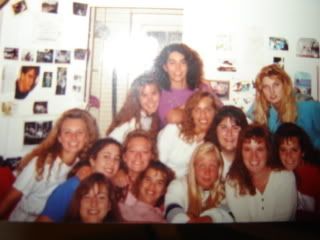 I had another perm in 1994 early part of it, and it looked good for a year.. but in Dec 1994 I straightened my hair and wore it straight for a long time.. but I had had a perm for so long that I was missing my nice long permed hair.. So in 1997 my sister was planning her wedding.. and I use to love doing my hair up when it was permed.. So I went out and got another perm... OH MY GOODNESS.. LOL It wasn't as bad as the 1st bad perm but It looked so frizzy..
Princess was about 20 months old when I did this. I left her with my mom and when I came back to get her she heard the door open and came running though the house yelling MOM MOM MOM.. she saw me she stopped dead in her tracks and with big wide eyes looking at me she said "mommy needs a comb"
Here are two picture from Dec 1997 of that perm.. Princess was 23 months old in them.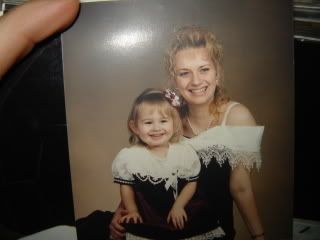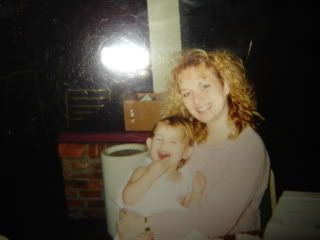 Well that is my time travel for this week.