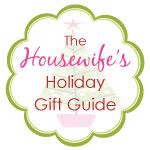 Tis the Season to wonder what to get for everyone on you list.
With Thankgiving just around the corner before you know it Christmas will be here.
To help you with some great gift idea's, Jo-lynne has been hard at work to come up with this wonderful gift guide to help you along.. Stop over HERE and take a look.